Coronavirus throws the 2020 Cannes Film Festival into jeopardy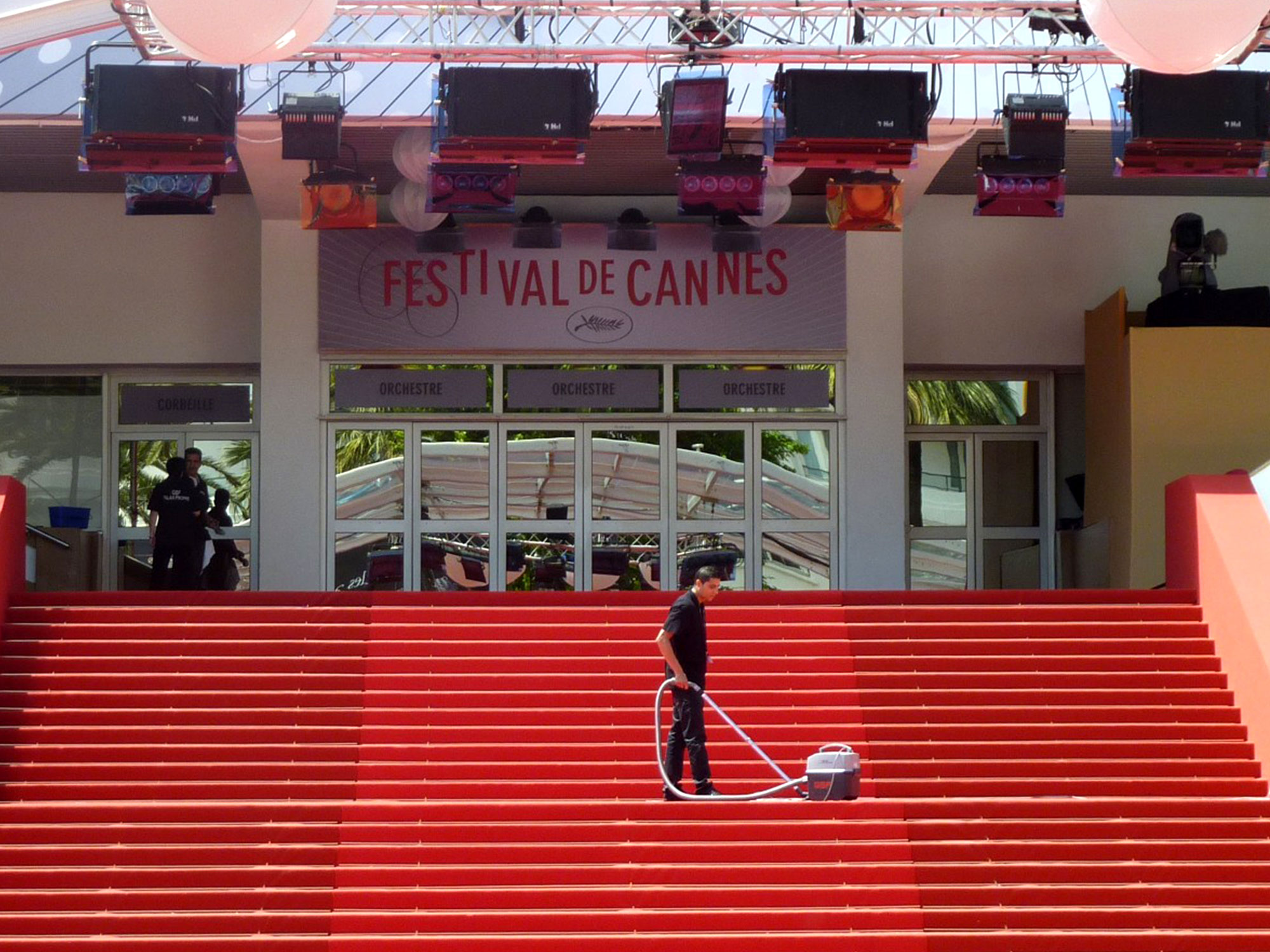 The new global pandemic known as coronavirus has had a calculable effect on pretty much every major industry, and of course entertainment hasn't been exempt. Efforts to halt the spread of germs have led to many theatrical shutdowns across Asia and Europe, and that was only the beginning.
Talent scheduled to visit New York for Lincoln Center's Rendez-Vous with French Cinema series has all canceled their travel plans, South by Southwest in Austin, Texas, has seen a number of headline withdrawals, and concerns about plummeting ticket sales has delayed the next 007 outing, No Time to Die. (Odds are that Disney's remake of Mulan calls it next, postponing to the fall.) Now, the most major disruption yet seems inevitable, as Variety reports that France has declared a ban on indoor gatherings over 5,000 people until the end of May.
That means that the Cannes Film Festival will be effectively outlawed, and though head honcho Thierry Fremaux has yet to make the official announcement, it looks like the 73rd annual convergence of the cinema elite will not take place in 2020. Where everything goes from here is a complicated yet crucial question.
It's not just that it'd be a bummer if the press didn't get to feast their eyes on new Apichatpong Weerasethakul before everyone else, though of course it would. The Cannes market is the linchpin of the global film economy, a dealmaking space where sales determine the cinema calendar around the world for the rest of the year. Representatives being unable to consider the films up for grabs would have a ripple effect that could affect much more than blockbuster releases.
Fremaux and the powers that be around Cannes remain unconvinced of their own peril, however. A report at Screen Daily quickly followed the Variety item, asserting that key decision makers are confident that both the festival proper and the market will continue unimpeded. Fremaux offers the rationale that the largest theater in Cannes seats 2,300, well below the magic number, but the Variety item also states that the market (which takes place in the Palais, a confined space by any reasonable definition) attracts upwards of 12,000 visitors. This chapter of the ongoing story remains unfinished.
But even if they do forge ahead, whether anyone will attend is another kettle of fish. Many members of the press and industry may be weary about entering such a high-risk zone, not to mention the workplaces that have chosen to ground them preemptively. In the event that this situation somehow resolves itself, the logistical nightmare won't vanish overnight.
The post Coronavirus throws the 2020 Cannes Film Festival into jeopardy appeared first on Little White Lies.